Aluminum Clad PCB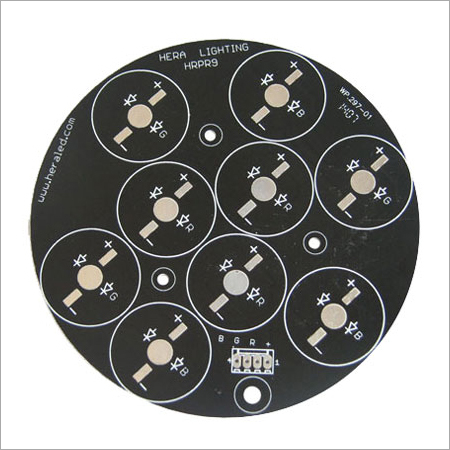 Aluminum Clad PCB
Product Description
Aluminum Clad PCB used in various electrical applications, our possesses excellent heat sink, electromagnetic shielding and solder float properties. It is manufactured by utilizing supreme quality raw materials and innovative technology. It is known for its dimensional stability, high mechanical strength and excellent flame retardant properties. Moreover, this Aluminum Clad PCB can be customized to meet the specific demands of our clients at most reasonable rates.
FAQs
Why does aluminum have high conductivity?
Aluminum is a metal with valence electrons that can undoubtedly move between iotas. This implies that aluminum conducts power and is a decent conduit of power. In view of the nuclear design of aluminum, alongside its generally low thickness, aluminum is much of the time utilized in electrical transmission wires.
Why is aluminium used for High Voltage?
An aluminum wire have a 1.5 times bigger cross segment to pass a similar current as a copper wire, yet all the same twice lighter. Weight is one of the main boundaries for high-voltage electrical cables that communicate control over significant distances. In this way, just aluminum wires are utilized in primary above electrical cables.
Why aluminum is used in circuit boards and batteries?
Aluminum can really move heat away from indispensable parts, accordingly limiting the destructive impact it could have on the circuit board. Higher solidness: Aluminum gives strength and sturdiness to an item that fired or fiberglass bases can't.